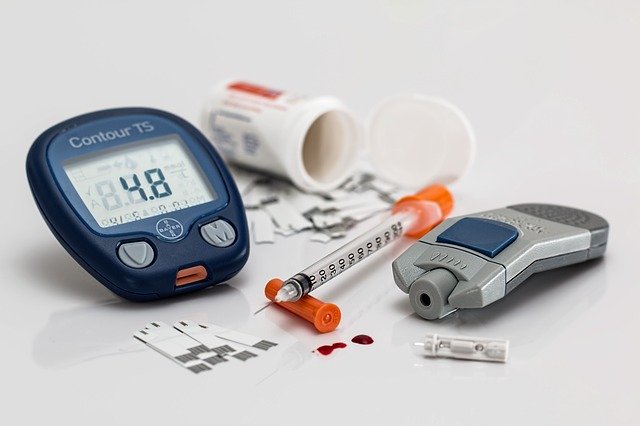 Blood analysis, also known as blood test, is the analysis of blood components. A healthcare provider may order blood analysis to help diagnose diseases such as diabetes, cancer, and viruses, to know whether body organs such as kidney, heart, and liver are working, to detect health problems in early stages, to track how well you are managing health conditions.
Normally when carrying out blood analysis, first your blood sample is collected, and then different tests are performed on the collected blood sample. But what if blood analysis could be done by just a simple scan of the skin? No need for blood collection.
Well, Bloods.ai is creating a technology that would enable just that, non-invasive blood analysis. This technology will use machine learning models to classify the level of specific chemical compounds in samples from their spectroscopic data. It is the fusion of spectroscopy, blood analysis, and artificial intelligence.
When a light beam passes through a sample, each compound in the sample absorbs or transmits light over a certain wavelength. Different compounds absorb best at different wavelengths. Thus, if you use a beam of light containing a range of wavelengths, you can measure the amount of energy absorbed for each wavelength. Such a measurement over different wavelengths (or frequencies) is called a spectrum (or spectral data). This technology will make use of spectral data from the Near Infra-Red (NIR) wavelengths. This is because NIR has the highest penetration power and goes deep into human tissues as compared to the other wavelengths.
Just like other mobile health technologies, this technology will extend the reach of healthcare beyond traditional clinical settings. A model will be incorporated into devices that will allow you to do your blood analysis in less than a minute, even at home. "We can make blood analysis to be a commodity much the same as measuring our weight," says Oded Daniel, CEO, and co-founder of bloods.ai. "Weight is an indicator that tells a lot about our lifestyle, so imagine what is going to happen if we give people the ability to tap into those 2000 other compounds that are in our blood in the same level of ease as we weigh ourselves at home."
Oded says that the whole project is in three stages. The first stage is the data collection stage, the second stage involves building machine learning models using the data collected and the last stage is the deployment stage. Currently, the second stage is in progress. The data scientists are working to build machine learning models and as of now, the best model has an accuracy of 0.9. For the first stage which is the data collection stage, a collection system was deployed where about 60 to 70 health institutes around the world send their bio-data. After which extensive datasets are created for data scientists to create models. The data collection is a continuous process and is still ongoing even now.
The final stage is planned to take place in two phases. The first phase will be to create a self-testing kiosk that contains the testing devices where you will be able to get your blood analysis done. These kiosks will be in public places such as stores, supermarkets, gyms, restaurants, and airports. Ideally, this technology is meant to create lifestyle awareness. So, apart from getting your blood analysis done, you will also get lifestyle recommendations based on the results from the blood analysis. For example, a kiosk machine which is located in a supermarket gives recommendations on what groceries you should buy based on your cholesterol levels measured by just a simple scan. The second phase will be to bring the blood analysis to the homes. This will involve making the application to be available on your personal devices such as phones and watches. Just like the self-testing kiosks, you will get your blood analysis done, only that this time you will be able to get it done from anywhere, even at home. 
According to Oded, this technology will not only be able to create lifestyle awareness but also be able to predict the early stages of diseases. In addition to giving recommendations on your lifestyle, it will also be able to indicate any possibility of a disease and if you need to visit a doctor and seek further consultation.
Inside the blood are many compounds, each and every one of them having a certain effect or influence on our health. This technology will be the first of its kind to tap into this vast knowledge, explains Oded.
Purity, Nakala Analytics